Tag Archives: nigeria
Written by: The Bridge on Friday, August 8th, 2008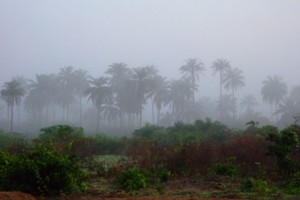 When we first arrived in this distant land across the sea, I was fascinated by the strange and beautiful trees.  Coming from Canada, I was used to our rather thin trees, trees that faced cold and impeding winters every year, and therefore it takes our oaks, poplars,  maples and coniferous trees a long time to grow.  Here it is entirely different - to quote Lance from his blog of April 2006, "We have to be careful not to drop any ripe bananas because as soon as they hit the ground, they start growing so fast that you will find yourself 10 ft ....
Written by: The Bridge on Monday, August 4th, 2008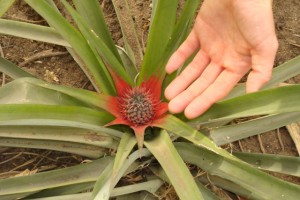 There are many beautiful flowers growing here in and around Palmgrove.  I just want to give you a glimpse of  these beauties.  Of course I don't know any names, sorry.  Also, maybe Lance covered some of these in his former blogs; if so, well, you can look at them again.
Here is Emase with a water lily.