Written by: The Bridge on Saturday, April 15th, 2006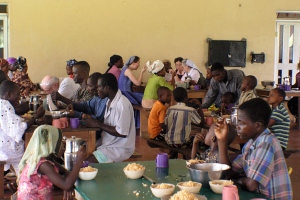 First of all, I want to say thank you to all who are leaving comments. I download the pages to USB, then take them back home so that the rest of us can read them on the laptop. It's a pleasant surprise to see the variety of people who are responding, and it also gives me an idea as to what to post the next time.
The brothers and sisters here in Palmgrove are very similar to what we have back in North America. Some are genuine, and are giving their best to keep this place going, but there are also others, who's motives seem questionable. As I....