Monthly Archives: September 2006
Written by: The Bridge on Tuesday, September 12th, 2006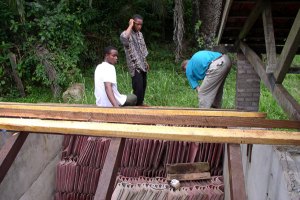 Most of the buildings in Palmgrove are roofed with cement roofing tiles. We started making few batches for some badly needed repair. Most of the buildings already need a few new ones, because of cracks or holes. Just a few simple repairs that would go a long way in preventing a lot of damage to the structure underneath. Seems like this side of things has also been neglected in the last number of years.
Making the tiles is quite a simple process. They
mix
sand,....
Written by: The Bridge on Sunday, September 10th, 2006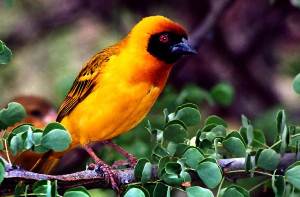 In this part of the world there are many different kinds of birds, that I've only always read about at home in books. Many different varieties, most of them colourful and unique are found in the surrounding areas.
The
Weaver Bird
is famous for the
nests
that it weaves out of palm tree leaves. The